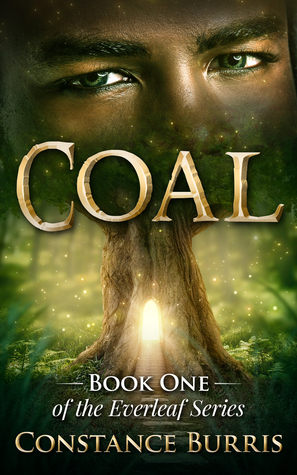 (credit)
Kindle Price: $0.99
Synopsis:
"Coal has lived most of his life in the fey realm with his elven best friend, but when a human child he promised to protect unintentionally breaks a law in front of the fey elite, he will have to choose between betraying his best friend or saving the child's life."
My Review:
The first couple of pages drew me in, and then after a few chapters, it lost me. It's like riding a rollercoaster for the second time after two years and at first it's "WHOO! Oh yeah!!" Then you're like "oh, I remember these turns. This isn't as fun as the first time." The only difference is that I've ridden variations of this rollercoaster many many times.
Since only Coal is mentioned in the synopsis, I can't talk about any of the characters. I loved Coal though. I would love to be his best friend. Coal was a gentle, kind, honest, and hardworking character to the point that he wasn't a character, but a person. I truly appreciated him and I hope in the later books he gets the recognition he deserves.