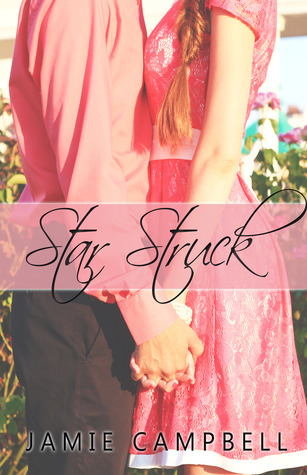 (credit)
Kindle Price: Free!
Official Review: 5/5

Synopsis:
"Melrose Morgan was your typical teenager, flipping burgers and surviving high school the best she could. Yet all that changed after a chance encounter took her face to face with the world's biggest superstar.
Living every girl's fantasy, Melrose falls for one fifth of the most successful boy bands on the planet, Cole Newton. He invites her on a date and she can't help but fall in love with her idol.
But in a world that is full of shining stars, can one small town girl really capture the heart of a supernova? Find out in the first installment of the Star Kissed series."
My Review:
WARNING: NOVELLA/NOVELLETE/SHORT STORY AUTHORS TAKE NOTE
This is a short story done right. After all of the novelettes that I have read, this one has actually felt like it was worth my time. It took me maybe thirty minutes to read; I was bored, it was late, I didn't want to try to tackle a two-and-a-half-hour book at nine at night so I thought, "Why not?" And as it turns out, that was a really great idea.
I feel that the main issue in novelettes is that authors feel the need to make their characters develop somehow. If you have around seventy pages to impress a reader, you don't have the time to have a character develop. For the most part, at least. Unless you can write a seventy page book and make it feel like a two hour long action or romantic comedy or adventure movie, don't try to include character development. That doesn't go to say that these authors can't write if they can't pull that off, far from it, because Campbell can write.
Melrose Morgan isn't your average teenager working at a fast food joint. It's obvious that she isn't, but you aren't explicitly given a reason why, which was fine. It wasn't necessary. What I did notice about Melrose, and I'm not sure if it was just placed to add depth or if it was foreshadowing for the next book, was how observant she was about how her sister Jemma was feeling. Even when Melrose wasn't in the mood to talk, she still made sure that Jemma was okay and if she wasn't, she spent time with her until she was. When I think about it, that might have been just to add depth, but it added the right amount of depth. It showed me, as a reader, that Melrose wasn't the type of person to discount a person's emotions just because they were younger. Instead, she truly cared and did her best to ensure that Jemma knew she cared.